8 Essential Instrumental Albums by Ohbliv
An immersive journey through the Mutant Academy member's extensive discography.
Welcome to Micro-Chop, a newsletter dissecting beatmaking, DJing, music production, rapping, and sampling — written by me, Gino Sorcinelli.
Micro-Chop publishes on Monday, Wednesday, and Friday for paid subscribers. Free subscribers receive Monday's newsletter.
Give feedback, send questions, or just say hi by emailing me at gino@bookshelfbeats.com.
---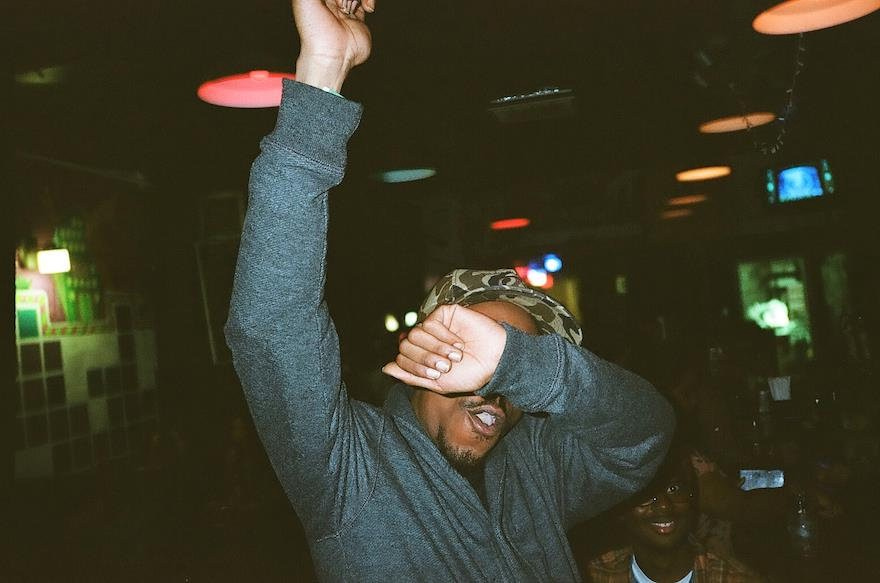 8 Essential Instrumental Albums by Ohbliv
Like so many producers who came up in an era where production technology was much more limited than it is today, Richmond, Virginia resident and Mutant Academy member Ohbliv started composing beats on his parents' component stereo equipment. Utilizing the turntable and cassette deck together, he would loop samples and make pause tapes.
First exploring the process around 1997, he used his imagination to make the most of his limited setup. "At the time I didn't have any samplers, I didn't have anything," Ohbliv said in a October 017 Micro-Chop interview. "I just had my dad's records."
Thankfully, his dad's vinyl selections were elite. "I feel like my dad was a real digger before it was even a thing," Ohbliv said in the liner notes for Give Thanks. "I've found records in his collection that I haven't even found out in the field while I'm digging."
He first tried his hand at re-creating A Tribe Called Quest's "Lyrics To Go" during his earliest pause tape attempts. Though the process was likely difficult and frustrating, Ohbliv was soon consumed in never-ending home studio sessions. "I would sit in the basement of my parent's house and I would just pause, un-pause, pause, un-pause and just try to make something that was clean enough to rap over," he told Micro-Chop.
These attempts at coaxing his tape deck into yielding a quality beat taught him the value of patience. "Patience, that's a very important factor that a lot of people fail to understand, or acknowledge, or even embrace—the patience that's involved in finding something that works and then manipulating it to make it work for you," he told Micro-Chop.
Unfortunately, Ohbliv's dad didn't demonstrate the same level of patience when his son finally pushed the turntable stylus and component stereo to its breaking point.
After putting his pause tape production methods behind him, Ohbliv has since moved on to master the popular Roland SP-303 and 404 samplers. Along with beat scene luminaries like Dibia$e, Ras G, and a score of other innovate producers, Ohbliv and his peers are frequently credited with inspiring a whole new generation of beatmakers who use the Roland SPs as an integral part of their setup.
In the decade following the release of his 2009 debut Rugged Tranquility, Ohbliv has since churned out a mind-boggling 60-plus collaborative beat tapes, solo instrumental albums, remix projects, singles, and other assorted releases on Bandcamp—all of remarkably high quality.
Since the sheer volume of music contained within Ohbliv's archives is likely overwhelming to people unfamiliar with his work, today's Micro-Chop newsletter features eight handpicked instrumental selections to help get your started.
1) Zen Vapors by Fitz Ambro$e & Ohbliv- A rich, layered, and varied 2013 combo effort put out by the Paris-based Cascade Records, Zen Vapors features Ohbliv's trademark soulful vocal chops with an impressive selection of beats from Fitz Ambro$e to boot. "This is a collection of beats and jams from two brothers doing our best to keep the vibrations high and the funk alive," Ohbliv said while describing the project in the album liner notes.
Highlights include the beautifully upbeat "GILLY" and the neck-snapping, familiar sample-infused "OhLEVEL 24"
2) LewseJoints The Third- Simply described by Ohbliv as "more loosies n loops" in the album liner notes, this collection of independently released instrumentals from 2014 is much more than that. A short but worthwhile collection of music, "J's Groove" will have you nodding your head and smiling while "Love X" shows off Ohbliv's ability to catch unforgettable loops and transform them into fully fleshed out songs.
3) Passion- The second entry in Ohbliv's Chaos In The Blood trilogy, 2017's Passion includes some of the most evocative instrumentals from his entire career. In early 2018, I asked Micro-Chop readers to name a song that made them cry at some point in their lives. Atlanta-based producer TVPES responded with these selections.
He wasn't wrong—give "Tumbled Stones" a listen and marvel at how Ohbliv was able to make the piano keys in the beat work so perfectly next to the vocal sample hits. It'll give you goosebumps.
4) Baker's Dozen: Ohbliv-A pivotal moment in his career, 2016 marked the year that Ohbliv was selected for Fat Beats' prestigious Baker's Dozen instrumental album series. The release was both a statement record and an example of the Richmond native making the purest form of art for himself first. "As artists in these fast paced times it's important to remember our initial intent when we began, and mine was and always will be create what I want to hear first," Ohbliv wrote in the liner notes. "If you dig it, dig it with me."
Tracks like "NorthGate," "GiveMeh," and "Theraputic for the Culture"—among several others—are all essential additions to his catalog.
5) Lewse Joints V- Though all of Ohbliv's Lewse Joints albums make for compelling listening, Lewse Joints V has a special kind of cohesiveness that runs through the entire thing. He starts with a bang, kicking things off with the incredible "On The Threshold," "Magnetic Aura," and "Manifest.ival" to set the tone. The album continues to showcase the highest level of beats from beginning to end, making it yet another must-have entry in the Ohbliv canon.
6) Give Thanks- Hot off the presses on May of 2019, Ohbliv's Give Thanks is a personal rumination on decade's worth of trials and tribulations as a producer. Both a showing of gratitude for what he has in life and a signal of kindness to those who have helped him in his journey, he shouted out many collaborators and friends on the album liner notes.
Memorable moments include "Overcast," which finds Ohbliv skirting traditional patterns and song structure in the best possible way. The album closes on an emotional note, as he builds "Kontrol Your Heart" around a sample of one of his late mother's favorite records. "It's one of those songs that I always kind of listened to and had in my mind, so I just decided to make something with it," he said in a June 2019 Micro-Chop interview. "Listening to the joint I was like, 'This is the closer right here.'"
7. Retrospective- A greatest hits of sorts, this 28-track labor of love features a massive cache of Ohbliv beats painstaking selected by the SP master himself and Paxico Records label head Chris Hund. Featuring must-hear moments like "Raw Zeta"—which originally appeared on the 2011 release RawOasis—and "TakeMeOhm" from 2012's New Black Renaissance (Side B) tape, Retrospective serves as a perfect point of entry for people looking for a manageable one-stop overview of Ohbliv's career.
8. Bradford Thomas: OST Bradventure- Released on June 11th, 2019, Ohbliv dropped his latest project with the following announcement on Twitter: "For yours and my health. Pause beats, loops galore."
Seemingly coming full circle in his journey as a producer, the tracks "Play Cousins," "Married To The Game," and "Walls Talking" are all original pause tape compositions—just like the ones he tried to master in the late 90s. Co-released to his Bandcamp alias Bradford Thomas—a page that was formerly used for more experimental, informal, and off the cuff releases—this project might signify the possibility for more Bradford Thomas releases in the future.
---
Thanks for reading, see you on Friday!