Some notes on my constant search for interesting and unfamiliar sounds.
---
I made my first monthly YouTube playlist in July 2022. "L.A. Nights" by Yasuko Agawa was the lead-off song. The process for building monthly playlists is pretty straightforward. I share an album cover on my Twitter timeline. Then I reply to the album cover tweet with a song selection from that album. I put all of the songs I select into one mega playlist.
The structure of the playlists was loose at first. I've experimented with making the most recent ones more intentional. For the November and December playlists, I focused on specific producers for nine songs at a time before switching to a different producer. People seem to like this approach.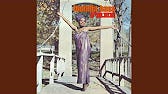 bit.ly
The Micro-Chop Monthly: December 2022
Share your videos with friends, family, and the world
Oliver Sain was the first producer I focused on this month. The leadoff song for the December playlist is Fontella Bass' beautiful "Talking About Freedom" from her 1972 LP Free.
So far I've shared 1,736 songs (and counting) over the course of six playlists, not including this year's Halloween and Christmas playlists. Recently a Micro-Chop supporter asked, "How do you find new music?" It's a great question, and although I wrote about the topic a bit this summer, I haven't written about it at length.
So, how do I find new (and old) music to share with my audience? Here are some of the methods I use.
Blogger- Remember all the cool music Blogspots from 15ish years ago that helped break new songs and/or highlighted obscure, forgotten treasures from the past? Often a labor of love, some of these sites were very influential at the time. And some, like the award-winning SoulStrutter, are still quite active. These music blogs were created by incredibly passionate, dedicated listeners who had an encyclopedic knowledge of music. I love digging around on Blogger and exploring - I've found some truly amazing music using this method. Here are a few recent Blogspots I've been digging through that are just music posts with no commentary.

Discogs- Many people use Discogs to buy CDs, records, and tapes, but it's also an invaluable and user-friendly way to explore music by arrangers, artists, composers, genres, labels, producers, and just about any other sub-category you can think of. The accuracy of their information is second-to-none and the site often serves as an immediate go-to when I'm doing some kind of musical deep dive.

DJ Sets - Of all the things I miss about life before COVID, the ability to freely go to live shows without stress is certainly one of the most significant. I can't say videos of DJ sets replace the joy of live music, but they certainly help me cope. Not only do I love listening to DJs seamlessly mix records together for long stretches of time, but I also try to study their setlists to see if I can find anything that sparks a new path of discovery for me. Here's a 2015 Boiler Room set from the late electronic/techno legend K-Hand. I've watched it repeatedly in recent weeks.

Karas Lamb's "Mixtape Monday" Colum - - Karas Lamb's weekly Okayplayer column has been my go-to space for independent R & B, rap, and instrumental hip-hop for so long, I can't even remember at this point exactly when I first discovered it. These columns are an incredible resource if you're craving some new music and feel overwhelmed by the abundance of options. I discovered Ogi's No I.D.-produced banger "I Got It" and so many other songs I love by reading and studying the work of Karas Lamb.

Music Journalists on Twitter - I follow a ton of different music journalists on Twitter who write in a variety of places and spaces. These writers help me keep a finger on the pulse of new music while simultaneously teaching me about music from the past. Reading their work also helps me improve my writing skills.

Record Stores - I don't have the money to spend on vinyl as I did many years ago, but I still love digging for records from time to time. Much as I appreciate all the digital resources I've listed here, it's tough to beat the tactile experience of getting your hands dirty, sifting through stacks of wax, and finding some unexpected gold.

YouTube - I can't stress this enough - if you're willing to invest a little bit of time and energy, YouTube is a remarkable portal for musical discovery. I follow so many different curators, music media entities, record labels, and channels that focus on live DJ and beat performances. Not a day goes by that I don't find a new gem thanks to all the great channels I've subscribed to. Here's a recent favorite - a channel that curates some amazing out-of-print fusion, jazz, instrumental music, and other goodies.
This is probably more information than anyone was looking for, but I hope one or more of these recommendations gives you some inspiration to explore and seek out new sounds on your own.
---
If you enjoyed this article and want to support Micro-Chop you can subscribe to the newsletter and YouTube channel. You can also buy me a coffee.