Chopped guitars, layered samples, the Roland MV-8800, and an unforgettable beat.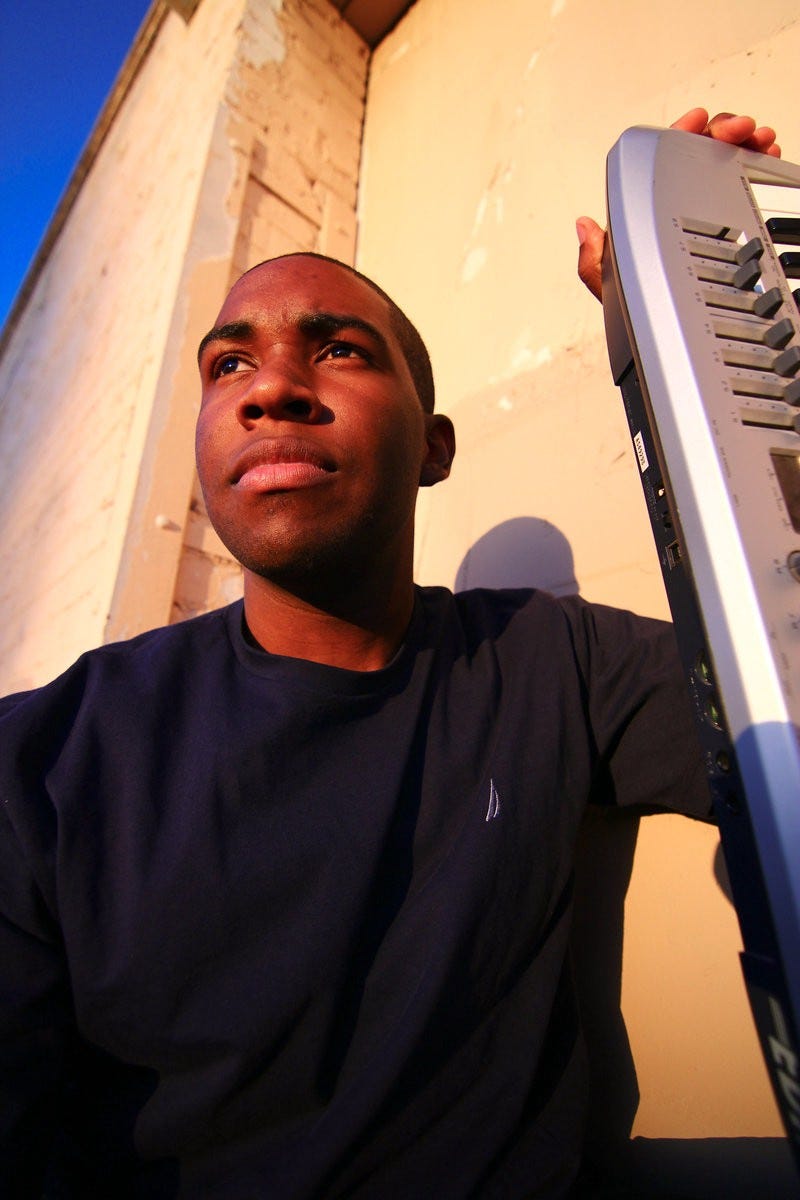 ---
Long before earning production placements for Young Buck, Reks, and Black Rob, Inland Empire native The A3 grew up 30 miles east of LA studying the sounds of west coast legends Battlecat, Dr. Dre, and DJ Quik. In 2001 he started dabbling with FL Studio 3.4 and a cracked version of Cool Edit Pro to satisfy his growing curiosity about the production process.
Over time The A3 taught himself how to incorporate keyboards into his beats by playing along with various Neptunes productions, and by the time he entered college, extensive sample chopping helped him reach another plateau as a producer. "I started digging deeper into hip-hop and sampling once I made it to college," he told me in a 2018 Micro-Chop interview. "I would chop up the same little samples as many different ways that I could, which laid the groundwork for my sound today."
Though his style and sound continued to evolve, in 2009 he found the perfect production setup for an extended and important phase in his career. "For a solid 8 years, all I used was the Roland MV-8800, a turntable, vinyl, and no DAWs/production software," he told Micro-Chop.
In August of 2009 The A3 arranged, mixed, and produced his entire The August Files debut with the MV-8800. He was so confident with his sample splicing and arranging that some of his beats featured seemingly endless layers of found sound. "I was in a deep sample layering phase at that point in time," he told Micro-Chop. "I was layering 3–5 different samples per beat at times."
Though layering came easily to The A3, The August Files' standout moment "Mocha Brown" owes a debt of gratitude to a singular sample that sparked the idea for the entire beat. "I started off by chopping the guitar sample up," he told Micro-Chop. "Then I already knew what drum pattern I wanted and I found the sounds and started programming."
Seeking to evoke the same vibe as a '90s instrumental from the late, great J Dilla, The A3 continued experimenting with different ingredients until he perfected the track. "Once I get in the right zone, everything starts flowing organically and not forced," he told Micro-Chop. "I snatched a little horn sample and programmed it. Then last I topped it off with the synth sample/loop."
Though "Mocha Brown" is this writer's personal favorite, the other selections on The August Files are also not to be missed. "Nite N Day" expertly blends together a classic '80s R & B sample, live playing, and some synth sample chops from a Moog record, while the west coast-inspired "Tha Gruvsetta", the shorter yet impressive "Warm Up" beats, and the M.O.P. vocal sample on "Front Line" all give this instrumental album a nice dose of added punch.
Though The A3 has moved on to Logic Pro X for most of his production since releasing The August Files nearly 11 years ago, fans of his early work will note many of the familiar and appreciate elements of his sound on more recent tracks like "Old Fashioned Glaze" and "Just Begun."
Whether your point of entry to The A3's catalog is his first album, his production credits for other artists, or his more recent solo work, make sure to give the enduring beauty of "Mocha Brown" a listen today.
---
Thanks for reading, see you on Wednesday!