Underground Memphis Rap Tapes, Gangsta Boo Verses, and Horror Movie Samples
The importance of horror movie scores in making memorable cuts from Gangsta Boo's massive catalog.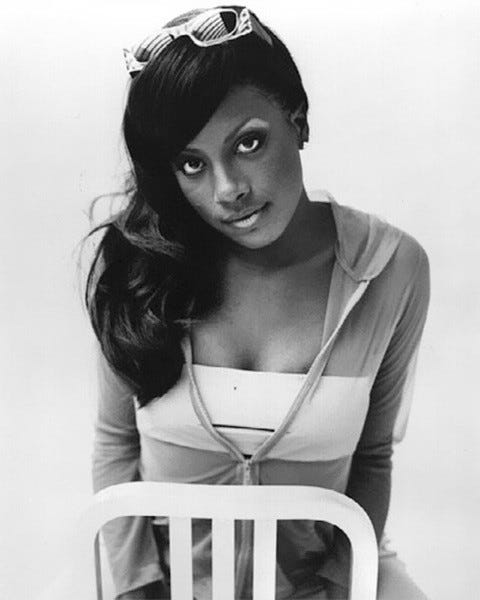 ---
The varied use of similar sample sources in '90s underground Memphis rap tapes is a fascinating case study. Certain records seemed to catch on quickly and spread around the southern city like wildfire once they first appeared on record.
First their was The Showboys' "Drag Rap" (often referred to as the "Trigggaman" or "Triggerman"), the beneficiary of a Linn drum machine crash and the accidental soloing of an 808 sequence. Though the record flopped at the time of its 1986 release, Memphis pioneer Spanish Fly put the 808 break to use on his 1990 song "Trigga Man" and it soon became a building block for Memphis rap and New Orleans bounce.
Soul records from Memphis label Stax also provided key elements to the development of the city's vibrant underground scene. Selections like Isaac Hayes' "Ike's Mood I" from 1970 Stax release ...To Be Continued, which Spanish Fly also helped introduce with his cut "Gangsta Walk," quickly became a familiar element thanks to Juicy J's "Get Buck" (1992), DJ Paul and Juicy J's "Smoke a Sack" (1993), Kingpin Skinny Pimp and 211's "Don't Fuck with Me" (1993), DJ Paul featuring K9's "Chewin' Ass N****" (1993), and countless other tracks.
And while it may be an oversimplification to say that Memphis rap in the '90s as a sum total had a dark sound and disturbing lyrical content, there was certainly a fair amount of sinister production and lyricism. Much like "Drag Rap" and "Ike's Mood," horror movie scores quickly became popular breakbeats within the community, with John Carpenter's hastily constructed Halloween score finding its footing early on as a choice selection for aspiring producers.
The iconic "Halloween Theme (Main Title)" has been sliced and diced a million different ways ever since DJ Paul layered elements of it into an insane rework for Gangsta Blac's 1994 cut "Victim of This Shit." Paul wasted no time sampling the song again the very same year for the Lord Infamous-assisted "Smoke a Junt" while Gangsta Pat provided his own visionary reimagining of Carpenter's work for the title track from his celebrated 1995 release Deadly Verses.
By the time Gangsta Pat dropped Deadly Verses, any horror score was fair game. When Paul sampled J. Peter Robinson's "Nosebleed" from Wes Craven's New Nightmare for Lil' Fly's (later renamed Playa Fly) '94 banger "Funkytown's in My Brain," it quickly became a staple within the Three 6 Mafia circle. Paul and Juicy J went back to the song a year later on Part 3 - Spring Mix, further adding bells from Robinson's "Script/Freddy's Attack" for the menacing Crunchy Black and Gangsta Boo assisted "I Thought You Knew." Boo—a Memphis pioneer and former member of Three 6 Mafia and affiliate ensemble Da Mafia 6ix—was a mere 15-16 years old when they recorded the track, yet she sounds as comfortable as a seasoned veteran on the mic.
This early demonstration of masterful rapping over horror movie samples proved an important moment in her evolution as an MC, as producers revisited haunting sounds several times throughout her career. That said, though Boo remained active throughout the mid and late-90s, it was a few years before she dropped additional verses over horror movie laced beats.
1999 saw her make an empathic return to spooky scores with her blistering guest verse on Project Pat's "Ballers." The DJ Paul and Juicy J co-produced beat takes the famous "breathing" sounds from Harry Manfredini's "Friday the 13th Original Theme," puts them in a blender, and transforms them into an insanely hype number where Pat and Boo sound like a rap match made in heaven.
The following year Boo, DJ Paul, and Juicy J were at it again, this time with Koopsta Knicca bringing additional lyrical support. Paul and J sourced sounds from composer Dennis Michael Tenney's work on the effective but lesser known score for 1993's Witchboard 2: The Devil's Doorway. Once again creatively rethinking a film's beginning, they flexed their production finesse by taking the track "Opening Credits" and transforming it into "We Ain't Playin'" from the album Hypnotize Camp Posse. Boo takes on the lion's share of the rapping here, expertly spitting the first two verses with pitch perfect intensity and sounding right at home over the somber sonics.
The following year also saw Gangsta Boo annihilating yet another DJ Paul and Juicy J co-produced, horror score-inspired gem—this time on the La Chat and Project P-assisted posse cut "Mafia" from Three 6 Mafia's LP Choices: The Album. Paul and J lean on a haunting number from the late-80s horror classic Child's Play, a film greatly enhanced by the musical work of Joe Renzetti. Using "Child's Play End Title : When the Composer Sings," they create the perfect vibe for an extended Three 6 Mafia family party.
Boo's 2001 sophomore effort Both Worlds *69, released about a year before her departure from Three 6 Mafia, gets even more obscure with its horror influences. Here Paul and J dug in the archives for the 1977 Italian giallo film Sette note in nero, piecing out parts of a score composed by Franco Bixio, Fabio Frizzi, Vince Tempera. The eerie strings and chimes in "7 Note" provide the ideal pocket for Boo to flow over, as she sounds equally at home by herself on "Victim of Yo' Own Shit" as she does the aforementioned collaborations.
And even though Boo does not have a song that samples John Carpenter's Halloween (at least to my knowledge), she did make use of one another famous score from his lengthy and impressive catalog. Both Worlds *69 selection "Mask 2 My Face" sees Boo ripping verses of Paul and J's rework of "Arrival at the Library" from 1981's Escape from New York. Meanwhile, the Boo pays homage on the hook to Memphis MC Lady Bee's underground classic "Mask to My Face." In another horror inspired moment from Both Worlds *69, "Good & Hi" makes use of Jerry Goldsmith's Deep Rising soundtrack.
Lil Jon and The East Side Boyz must have been taking notes to the first six years of Gangsta Boo's career when they enlisted her help on their late-2004 record Crunk Juice. Jon and Young Snipe wisely sampled Philip Glass's score from Candyman for the drug anthem "Da Blow," a song that sounds custom made for Boo and features just one of many impressive cameos from her 25-year career.
There are still more Gangsta Boo tracks that use of horror movie scores for their instrumentals, but these tracks make up just a tiny fraction of her massive discography. Whether rhyming over DJ Paul and Juicy J's take on horror samples or a Jazzy Pha production—or her lengthy discography with other producers—her rap resume speaks for itself.
From memorable Three 6 Mafia guest spots as a young teenager before the group's official formation to classic Outkast cameos to her recent work with Beatking, Gangsta Boo is in a class of her own.
For further proof just check the credits.
---
If you enjoyed this article, please subscribe to the Micro-Chop newsletter to support independent music journalism.