Quick Hitter Instrumental Album Reviews
Eight essential beat tapes broken down in three sentences or less.
Welcome to Micro-Chop, a newsletter dissecting beatmaking, DJing, music production, rapping, and sampling — written by me, Gino Sorcinelli.
Micro-Chop publishes on Monday, Wednesday, and Friday for paid subscribers. Free subscribers receive Monday's newsletter.
Give feedback, send questions, or just say hi by emailing me at gino@bookshelfbeats.com.
---
Quick Hitter Instrumental Album Reviews
Life is short and the good folks reading this don't always have time for a deep dive about obscure production techniques or vintage equipment. With that in mind, today I'm focusing on eight pithy instrumental album reviews.
Enjoy—and please let me know what you think of my music recommendations.
1) Worst Case Scenario by Elaquent- Elaquent has long impressed fans with his lush, hypnotizing instrumental compositions, but he really hit a new level of musical mastery on 2016's Worst Case Scenario. Using an expertly placed hard-hitting bassline, some crisp drums, eerie chimes, and a variety of other elements, "Nollieflip" starts the festivities off with a bang. The Budamonk collaboration "Shibuya" serves as one of the album's highlights while the unexpected but welcome production of "ThisCouldBeUsBut" and "Come To Me" round out this rich and varied offering.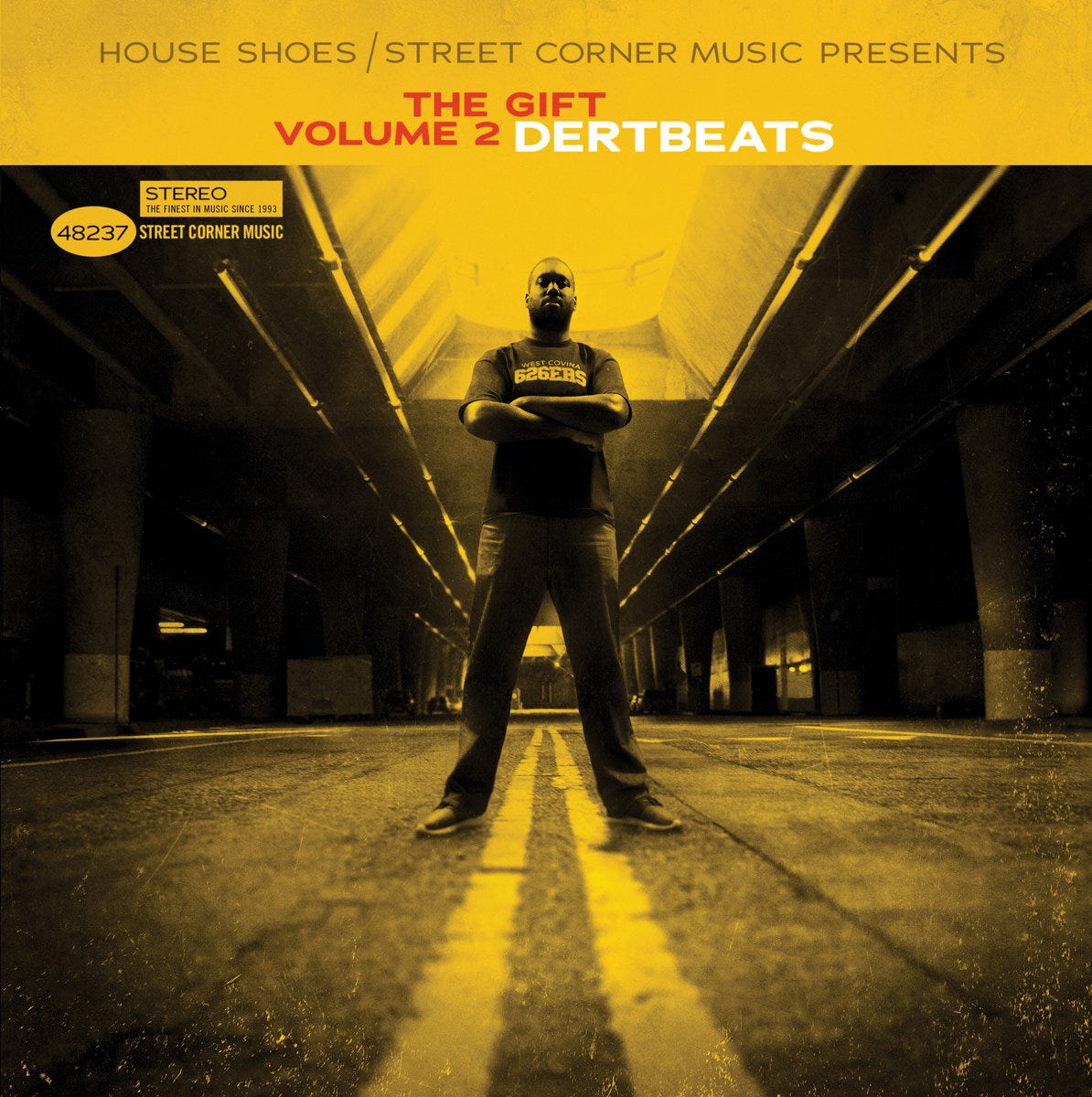 2) The Gift: Volume Two by DertBeats- I discovered "Distorted Joy" several years ago while making a Street Corner Music playlist and it quickly became my happy place, my three minutes and nineteen seconds of musical therapy, and one of my favorite beats of all time. Unfortunately, I was so busy listening to it on endless repeat that it kind prevented me from appreciating The Gift as a whole. That has since changed, as new favorites like "Life's Bigger Than You," "Fatal Thoughts (Bonus)," and "Wake Your Punk Ass Up" make this album an essential front to back listening experience.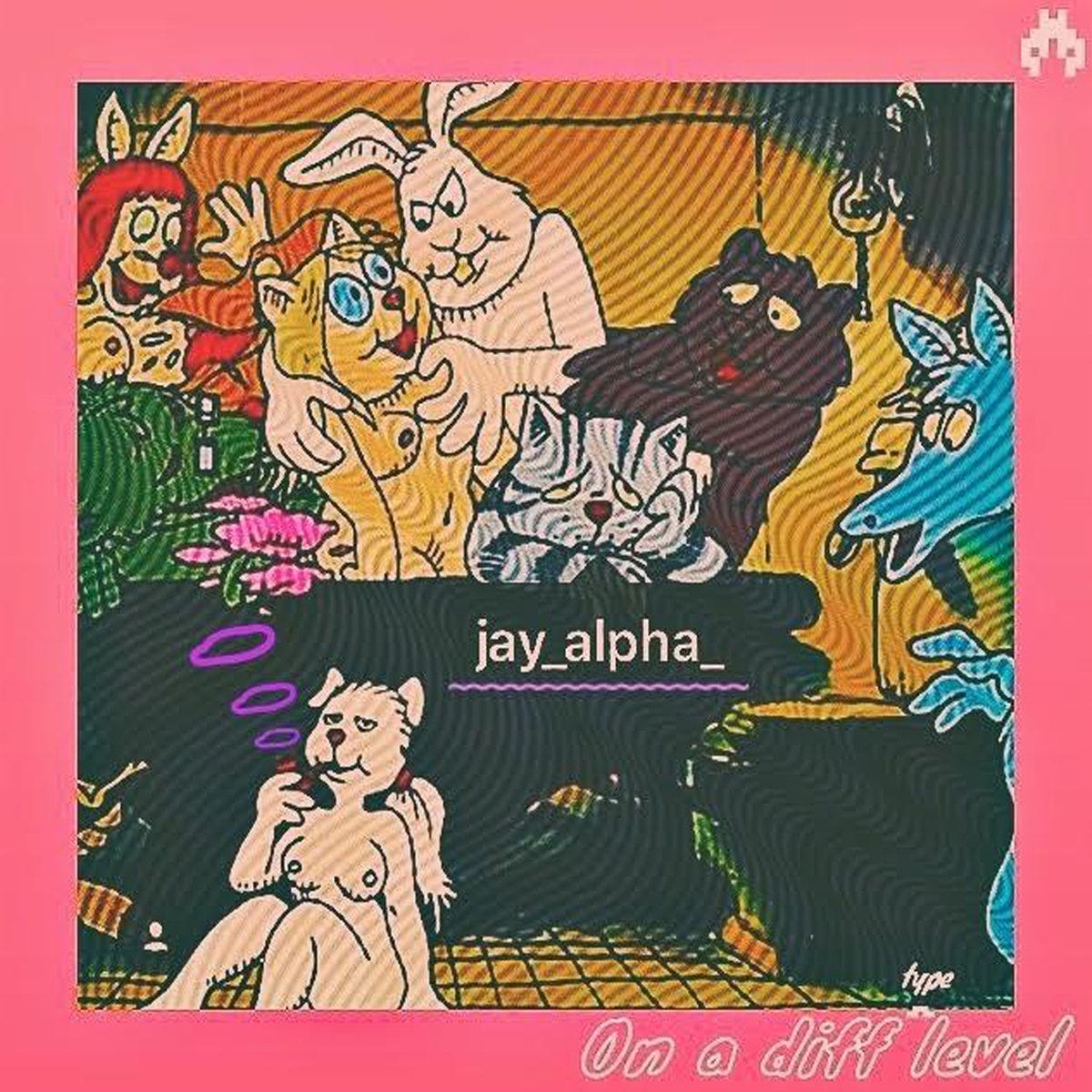 3) On a Diff [type] Level. by Jay Alpha- Jay Alpha used post-eye surgery dream journals as inspiration for this mesmerizing project. "I kept going around the solar system and trying to find little places that I could fit in—trying to find the perfect place for me," he said of his incredibly vivid dreams in a 2017 Micro-Chop interview.
The beautifully choppy "Er$ian.Rug pt 2" and bubbly bass in "Squirlpool" serve as a reflection of the loneliness and wonder he felt as he slept, capturing a difficult to articulate emotional state through purely instrumental music.
4) Left Dreams by Raggedy Jeans- It's no secret that I'm a huge fan of Raggedy Jeans' In Clover album, but her 2015 effort Left Dreams is also worth your attention. The opener "I Miss You" manages to layer several disparate musical elements into a powerful composition while the somewhat mournful "Journey" sounds like taking a trip to outer space. With a total of six tracks and a running time just over 13 minutes, this debut makes for compact but necessary listening.
5) Naloxone (The Save Shot) by D.R.U.G.S BEATS- Anyone who records 50 beats to VHS is an innovator and D.R.U.G.S BEATS certainly proves that to be the case on his sophomore effort. The insanely hype "four" could start a mosh pit while "twenty two" slices and dices an R & B classic with the greatest of ease. A blend of change-ups, buzzing bass, and expert laying in "ten" are not to be missed while the pitch-bending ballad rock flips on "twelve" will have you listening on repeat.
6) Kauliflowr by Knxwledge.- I'm not sure if I'd say this is Knxwledge.'s best album, but it's certainly one of my favorites—it played in huge role in making me the beat-obsessed writer that I am today. "Ontome" is one of my favorite instrumentals and sample flips ever, while the completely unexpected switch-up towards the end of "burninop" showcases Knxwledge.'s uncanny gift for the unexpected. The slightly chaotic sample and vocal chops on "yewdidnt" are a perfect example of an inimitable style that doesn't always make technical sense but somehow works in the end.
7) The Boot D (2nd Press) by Ackryte​ and Culp- Another key discovery for me in the pre-Micro-Chop years, this collaborative effort is an incredible listen with a very affordable $5 price tag. "Fireflies" oozes beautifully glitchy nostalgia while "♥ Hz" and the rest of Ackryte's section are absolutely essential. Culp's lone 15-minute "Side B" composition is much more bugged out and experimental, but no less enjoyable.
8) The Gift: Volume Nine by Denmark Vessey- This album showcases an incredible range of styles and production techniques. "Nowhere to Go" bleeds raw intensity through a hodgepodge of sounds and a captivating filtered vocal sample, while "Motivate" finds Demark using busy percussion and occasional stops in the music to create different textures. The massive vocal sample into on "Whinin'" sets the stage for an unforgettable piece of production mastery.
If those eight release aren't enough to keep you busy, here's a 179-beat playlist featuring 179 different producers that I made for Okayplayer this summer.
---
Thanks for reading, see you on Friday!