How I Wrote A 3500-Word Narrative Nonfiction Article About 'Madvillainy'
Some insight into the Micro-Chop long-form process.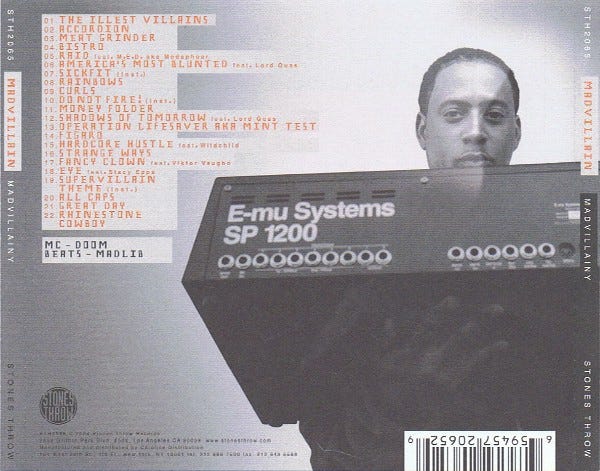 Welcome to Micro-Chop, a newsletter dissecting beatmaking, DJing, music production, rapping, and sampling — written by me, Gino Sorcinelli.
Micro-Chop publishes on Monday, Wednesday, and Friday for paid subscribers. Free subscribers receive Monday's newsletter.
Give feedback, send questions, or just say hi by emailing me at gino@bookshelfbeats.com.
This post is for paying subscribers