Gravediggaz' "Diary of a Madman" Used a Car Commercial Sample From a Cassette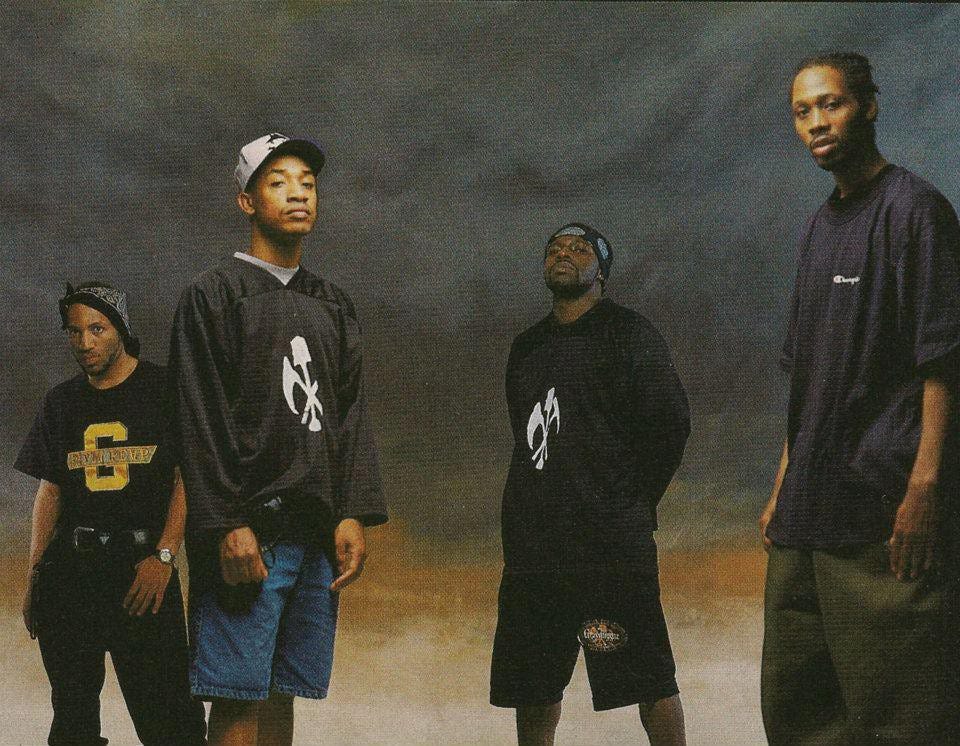 ---
Prince Paul was in a rough place when he started making the instrumentals that would later comprise The Gravediggaz' groundbreaking 1994 release 6 Feet Deep. After diving into the music industry with Stetsasonic in the mid-80s and providing beats on all three of their albums, co-producing De La Soul's seminal 3 Feet High and Rising, De La Soul is Dead, and Buhloone Mindstate records, and making tracks for 3rd Bass, Big Daddy Kane, and Queen Latifah, his career had taken an unexpected downturn.
Following his departure from De La Soul and Stetsasonic after the release of their third albums, Paul decided to focus on his Dew Doo Man record label venture with Russell Simmons. As he honed in on the business aspect of the industry and took a break from his prolific production schedule, folks like Large Professor and Pete Rock carved themselves a niche as go-to beatmakers. By the time the Dew Doo Man project flopped a short time after it launched, Paul had lost a bit of stature in the ultra-competitive world of producing.
After the failure of his record label, Paul soon realized that friendships in the music industry are often fickle, as people who were begging him for beats six months earlier stopped answering his calls. A personal breaking point of frustration occurred when MC Search told him that Russell Simmons had called Paul "played out" and "wack" when Search had requested his production on an upcoming album.
Like any good producer, Paul refused to let himself be defeated by adversity and label politics. Instead, he channeled his anger and disappointment into some grimy ass beats. "I took all that frustration, and I started making these dark, depressing beats," he told Jaeki Cho in 2011 Complex interview. "I was like, 'Yo, I'm going to put a group together; I'm going to show everybody that I'm not wack. I'm nice.' So I started finding guys in similar predicaments."
Paul selected RZA, Poetic, and Frukwan—Paul's former Stetsasonic group mate. In each member he saw someone with supreme talent who had also been dealt a lousy hand by life and the music industry. With nothing to lose and a collective laundry list of personal setbacks to fuel their creative process, The Gravediggaz decided to record a full-length concept record together.
From their earliest meetings, it was clear that the group had a unique chemistry that could turn their project into something special. Even beats that Paul considered skeletal, half-finished versions of potential songs won the approval of his fellow Gravediggaz. "'2 Cups Of Blood' was one of the beats which I thought was just a throwaway track, but I remember RZA was like, 'YOOOOOO that's crazy, let's use that!'" Paul told Chris Pattinson in a 2013 HipHopSite interview.
The version of "2 Cups Of Blood" you hear on 6 Feet Deep is the demo version the group recorded before they had a deal. Though it benefited from some mixing in a proper studio, much of the album maintains the rawness of the original recordings. And, with the gift of hindsight, Paul now considers "2 Cups" much more than a mere throwaway beat. "It's one of my favorite songs," he told HipHopSite. "The beat was a mistake but it worked out. I gotta thank RZA for that because he heard something that I didn't hear."
The DIY aesthetic that helps make 6 Feet Deep such a powerful listen is also present on "Diary of a Madman," one of the album's biggest songs. The beat for "Diary" first started to crystallize when RZA came to the studio with a sample idea that hadn't been turned into a full track yet. "We were like 'Yo, that's crazy. Let's use that,'" Paul recalled in his interview with HipHopSite. "RZA was like, 'I don't know, it's not mine. I didn't loop this up, my man RNS who lives around my way did it."
After RZA explained that the group would have to give production credit to RNS and pay him, Paul remained insistent that they get the loop by any means necessary. Positive that the sample would be an essential ingredient on album, Paul was willing to take it directly off of a tape if that's what it took to make it work. "When we looped it, we didn't even get the real loop, we just took it off the cassette," he told HipHopSite.
Some readers may be shocked to learn that their favorite Gravediggaz song was sampled straight from a cassette tape, but the original sample source itself might be even more unbelievable. "I said 'Yo, ask him what the sample is,'" Paul told HipHopSite. "He (RZA) was like, 'He got it from a car commercial.'"
When Paul tried to play detective and get RNS to reveal exactly where the haunting loop came from, he refused.
Though Paul got his wish with regards to using the sample, it came at a cost. To appease all parties involved, he listed RNS and RZA as the song's producers while putting himself down as the co-producer. In hindsight, for both business and recognition reasons, it's a decision he seems to have some regrets about. "I didn't really care about credit back then," he told Eric Thurm in a 2013 A.V. Club interview. "I was just so excited about putting the group together and having a record out that I did a lot of things, business-wise, wrong."
In a 2018 video with Tracklib, Paul explained that being listed as co-producer has led to him receiving diminished credit over the years, with some people even questioning how much he contributed to the track. And while Paul has always been quick to praise RZA in interviews for his production savvy and willingness to take risks, the slight is understandably frustrating. "They based the production off of the sample and not the actual work," he told Tracklib. "So it's kind of weird, like, the founder of the sample gets more credit than the person who actually put the song together."
Despite the doubts of others, Paul remains confident that he deserves primary credit for composing "Diary of a Madman." "In essence it really should've been produced by Prince Paul, sample provided by this person, through the RZA," he told Tracklib.
(This article is a modified and updated version of a story that originally appeared on the Micro-Chop Medium publication.)
---
Thanks for reading, see you on Wednesday!