Beat Tape Backstories
Eight beatmakers and the challenges, loss, and upheaval they endured while creating some of their best work.
Since starting Micro-Chop in 2016, I've had the privilege of interviewing an incredibly wide range of producers. During that I've documented many previously untold stories about the making of amazing instrumental albums. Whenever I learn about how something was made—whether it's a album, book, painting, song, or movie—it always brings my enjoyment of the art to another level. In documenting the creation of beat tapes/instrumental albums, I hope to increase people's appreciation for the music I write about.
With that in mind, I decided to dig through my article and interview archives and compile eight of my favorite beat tape backstories. In these stories you'll see that producers somehow found the inner strength to navigate the death of close friends, almost losing their life's work, serious car accidents, and much more—all while crafting beautiful music.
Their resilience in the face of adversity is admirable and should serve as inspiration for any artist going through an especially challenging phase of life.
1) Vignettes by Damu The Fudgemunk- The summer of 2016 was a time of great strife for Redef Records producer Damu The Fudgemunk. Amidst tremendous family stress, the bulk of his massive beat archive was nearly wiped out by a technological hiccup. At one point, he thought all of his unreleased material was gone forever.
Despite his unenviable circumstances, Damu embarked on the most ambitious album of his already formidable career and gave himself permission to create without the burden of expectations. He began recording lush, intricate compositions—many of them running three to four times the length of a typical instrumental. "I said, 'Hey, we're not going to overthink it. We're just going to spontaneously make music out of necessity,'" he told me in a 2017 Micro-Chop interview.
Ignoring shrinking attention spans of the modern era and and an ever-increasing demand for short-form art, Damu decided to push his listeners to the max by crafting a magnum opus with a total running time over two hours. With several songs going over the 12-minute mark, the end result is a deeply absorbing listening experience—just as Damu intended. "I recommend to anyone playing the album, it's best consumed in its entirety with undivided attention," he said in the Vignettes press release. "The experience of Vignettes is similar to committing your attention span to a two-hour movie. I approached its composition like a director."
Whether you listen to Vignettes a few songs at a time or as in its entirety, cuts like the sublime "The High Light Zone" and the lone lyrical track "Openings" (featuring Raw Poetic) make this an unforgettable piece of instrumental storytelling.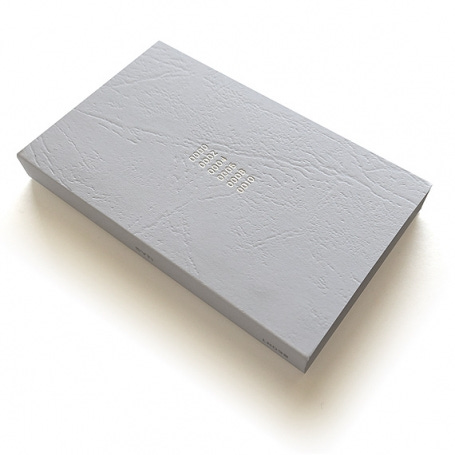 2) evn by vhvl- After picking up classical piano in elementary school and gaining exposure to a variety of instruments through her middle and high school curriculum, vhvl showed strong musical ability during her younger years. Her pursuit of musical mastery continued when she taught herself how to program drums for some acoustic music early in her career. Continued practice saw her further nurture her skills and build towards her first official release.
2013 brought the hypnotic nine-track debut myrrh on Bandcamp, while 2014 saw the Leaving Records/Stones Throw split release Seat of the Soul with the late Ras G. Despite such a promising start, vhvl's path took an unexpectedly dark turn when a puzzling spinal injury and failed medical treatment left her confined to her bed for much of 2015.
Incredibly, she somehow managed to find the strength to make music despite her condition. As she worked on new songs, vhvl decided to spread her creations into two shorter projects instead of one long album. Though the production process was likely grueling and often felt sporadic due to her injury and ensuing medical treatments, the EP started to take on a life of its own the more she worked on it. "The way that I was working felt so inconsistent that evn ended up making itself on its own, and then became motivational for me," she told Leah Mandel in a 2016 Fader interview.
There is beauty and pain channeled into each one of these tracks that demands the listener's attention. Though we could never possibly know the hardships endured by vhvl while she made this EP, songs like the melancholy "0006" and the warm, fuzzy minimalism of "0000" give us a sense of connection to her journey.
3) Supernova by eu-IV- eu-IV got his first taste of beatmaking when his older brother losvito hooked him up with a cracked copy of FL Studio. Like many artists, he started out by emulating his creative heroes like J Dilla, Flying Lotus, and Kanye West. Now that he has well over a decade of experience under his belt, emulation is no longer needed. "All my beats just flow out because it's basically muscle memory," he told me in a 2017 Micro-Chop interview. "I've been making beats for so long."
With this experience came the desire to push himself into new artistic territory. By listening to seminal instrumental releases like Shlohmo's Badvibes and Flying Lotus' Until The Quiet Comes, the veteran producer found himself inspired to create a story arc with his music. "I always wanted to tell a story through beats," he told Micro-Chop. "I don't see that much nowadays."
Through song titles like "UandHappy," "thefeelings," "depression," and "theafterlife", it's clear that eu-IV's 2017 concept album Supernova is a release that dives into the full spectrum of feelings and isn't afraid to go to some heavy places. It was a direct reflection of his emotional state when he recorded most of the tracks. "Supernova — it was a pretty dark time," he told Micro-Chop. "At my old apartment the rent was too high, it was hard to pay bills. Car problems, girl problems, there was just a lot of stuff."
In fact, eu-IV himself didn't fully realize how dark his production was until he had a chance to reassess the album in hindsight. Thankfully, releasing his emotions through beatmaking helped him achieve healthier state of mind. "To be honest, after the fact, and listening to it over and over up until the release, it feels like there's kind of a suicidal undertone to it," he told Micro-Chop. "It was good just to get that energy out, because I'm definitely in a better space now."
Further enhancing this already impressive release is the fact that eu-IV's uncle Murriel Johnson designed the beautiful cover art, which proved to be an integral part of the creative process. "He got it done midway through the process of completing it," eu-IV told Micro-Chop. "That helped me a lot too because he knew exactly how I was feeling and where I was trying to go."
4) H.E.R by OBUXUM- OBUXUM states on her SoundCloud page that she creates "art as a means of healing and survival."
With her URBNET debut H.E.R, OBUXUM sought to capture a broad range of emotions that she experienced during the EP's creation. On the project's lead track "HE(R)STORY," she challenged "the idea of patriarchy and allowing women to create their own stories from their perspective."
Meanwhile, the track "PU$$Y POWAH" channeled the frustration OBUXUM experienced at live events in a male-dominated beat scene. Annoyed with the lack of props and respect given to women who make beats, she managed to turn her irritation into one of the standout tracks of her discography. The song is "basically a big fuck you to sexism," she told me in a 2017 Micro-Chop interview. "Especially in the music production scene with live performance."
"ZIPP DISKKSS (TO AN ANGEL)" has an especially deep meaning, as it was born out of the tragic and unexpected loss of someone near and dear to the Toronto producer. "A very good friend of mine died of a brain aneurysm this summer," she told Micro-Chop in 2017. "I cried so much, but I made this beat out of frustration maybe hours after I found out he died."
Working with the confines of a brief running time, OBUXUM nonetheless manages to cram quite a bit of depth and complexity into her breakthrough project. It is a testament to her production skills that she was able to weave together such an impressive release during very trying times.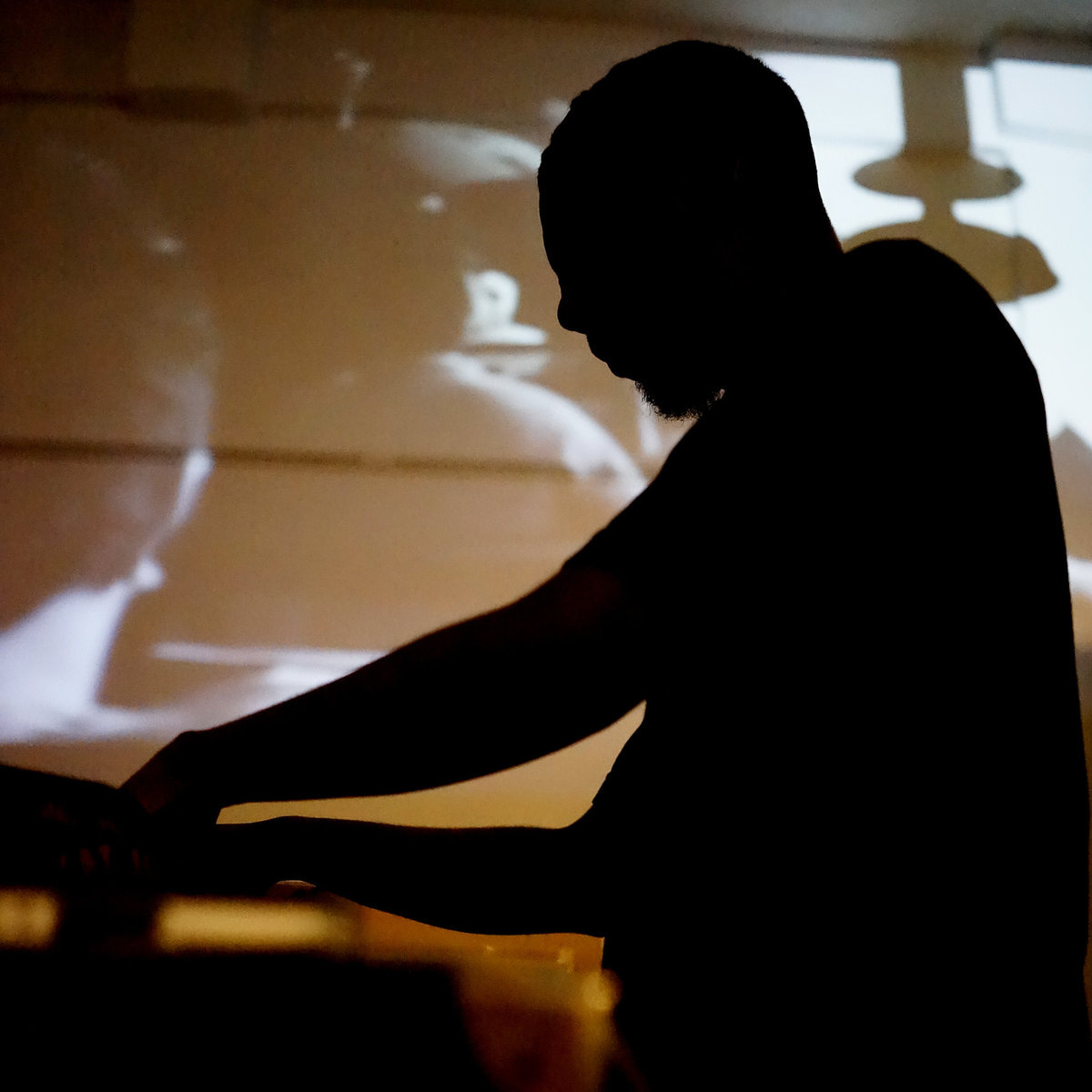 5) Holy Ghost Spirituals by Tuamie- Mutant Academy member Tuamie's Holy Ghost Spirituals started out as an eight track Bandcamp EP initially released in May of 2015. It later caught the ear of Street Corner Music founder House Shoes and he subsequently encouraged Tuamie to expand the eight songs into a longer record.
Tuamie first worked on expanding the album during a period of significant upheaval in late 2016. Having just endured an unexpected relocation from North Carolina to Virginia, his living situation was uncertain and his future plans unclear. Not to be deterred, he made beats in a 24/7 grocery story with an upstairs cafe level. Working in Ableton Live, he would set up his laptop late at night and escape into his music.
Exclusively sampling gospel music throughout, he channeled his troubled state of mind into beautiful numbers like "Round Like Circle Object," "Me Talking To Myself," and "Coffee To Drink." When all was said and done the eight song EP had expanded into an album 20 tracks in length. The new and improved version of Holy Ghost Spirituals was released to the general public through Street Corner Music in March of 2017.
Reflecting on the process two years later, Tuamie indicated that a variety of frustrating life experiences informed the sounds on the album. In the end, the unpleasantness of his circumstances fanned the creative fire. "I don't know what it was, I assume it was depression," he told me in a 2019 interview with Ableton. "Seeing if I could live off Bandcamp and experimenting with that, that not working. Not feeling like I was where I needed to be. It was all that stuff. But it was enough for me to make what I made with that amount of intensity."
6) YUNG by Linafornia- Linafornia was in good place in 2013. In addition to pursuing her education and holding down a steady job, she also managed to land a gig with the Stones Throw Records street team promoting their documentary film Our Vinyl Weighs a Ton. Then the unthinkable happened—a severe car accident forced her to put everything on the back burner while she focused on healing for an extended period of time.
As she healed, a care package of music from Stones Throw and her unenviable circumstances were both key in Linafornia's decision to make her own beats. "I started making beats because I was doing physical therapy, learning how to walk again and stuff like that," she said in a 2019 Micro-Chop interview. "That was the influence."
After her recovery time was over, Linafornia spent a significant amount of time beat battling and doing live shoes before dropping her first album. Though her 2016 Dome of Doom debut YUNG wasn't made during the recovery time, influences from that period of her life can be heard on the record. She first discovered the sample from Erykah Badu endorsed "xtrctions" when her mobility was still very limited. Laying in bed one day, she caught an AshTreJenkins Boiler Room performance that opened with a John Klemmer song. Linafornia knew right away she had to turn the music into something new. "I thought it was super intoxicating and super beautiful," she told Micro-Chop.
Beyond "xtrctions," the single-take recording "hi shrimp," the beautifully mellow "wrdfrmjazzoh [the oracle]," and many other quality cuts helped YUNG immediately make waves upon release. Described as, "sounding like a blend of Madlib vintage soul claps and Organized Noize inspired bottom swing," by journalist Ural Garrett in a 2016 HipHopDX interview, YUNG maintains a strong reply value and continues to find new listeners well after its initial debut.
7) DOMÍ by brainorchestra. New Jersey native brainorchestra. looks at every new release as an opportunity to take his audience through a narrative arc with his music. "All my albums tell wild stories," he told me in a 2018 Micro-Chop interview. "They really are like time capsules. They hold a lot of weight to what's going on in my life—I love being able to do that without words."
Unfortunately, when it came time to work on his 2017 DOMÍ album, the story wasn't a happy one. Strapped for cash and feeling the weight of a miserable job, three of brainorchestra.'s friends passed away unexpectedly in a one month span between August and September. Realizing that he needed to find a constructive way to heal from such intense loss, he locked himself in the lab during his down time and channeled his complicated feelings into new beats.
The heaviness of that time in his life can be heard on the ambient "late.situations.[edit]," the hypnotizing "11:49.," and the beautifully somber "reasons." Despite the darker tone that runes through much of DOMÍ, brainorchestra. found that he was better able to deal with the emotional aftermath of his friend's deaths after he completed the album. "I got over it over time—not got over it. I just learned to cope with it in a positive manner."
Now, whether happy or sad, brainorchestra. likes to ensure that his home studio remains a sanctuary. Though the process of making music there isn't neat and organized, it's always a therapeutic experience. "I like to have wires everywhere," he told Micro-Chop. "When I make music I'm in a corner with a bunch of shit wylin' out."
8) The Weed Tape Reloaded by ProducerTrentTaylor- ProducerTrentTaylor was already an aspiring producer when he found out his job in the Air Force was going to lead to an October 2012 deployment to Afghanistan. In an effort to keep his creative muscles at full strength, he ordered an MPC4000 from Amazon and had it shipped to him during his deployment.
After months of focusing on doing his job and making beats, Trent was four weeks away from an honorable discharge. Then, with one week remaining, he was booted from the Air Force for smoking weed. Turning some pretty serious lemons into lemonade, he decided to work on a record with a tongue in cheek title while he awaited his fate. "I made the original Weed Tape while I was in the process of getting kicked out the military," he said in a 2018 Micro-Chop interview. "They extended my time—I had to stay in so they could kick me out. I knocked that out in a week."
After his ties to the Air Force were officially severed, Trent entered an even rougher patch of life where he had no stable living situation. Despite the lack of a consistent place to sleep or make music, he found a way to keep the musical dream alive. "I'm homeless, I'm motivated, so I start working on The Weed Tape Reloaded," he told Micro-Chop. "I knocked that out in three days. That's definitely is a fan favorite."
Tracks like the wavy "Heaven Scent," the hilarious "Intermission (A Message From Our Sponsors)," and the classic R & B sampling "Reckless Drivin" make this a must-hear moment from Trent's large and diverse catalog.
Now, in the aftermath of the Weed Tape releases, Trent's life is in a much better place than it was while he was making them. "It's been a real struggle, but things are working out now," he told Micro-Chop. "I guess life works out how its supposed to."
---
Thanks for reading, see you on Wednesday!