A Forgotten Aretha Franklin Single and the Making of "Ms. Fat Booty"
How Ayatollah used Marley Marl's former sampler and the Queen of Soul's voice to make a classic.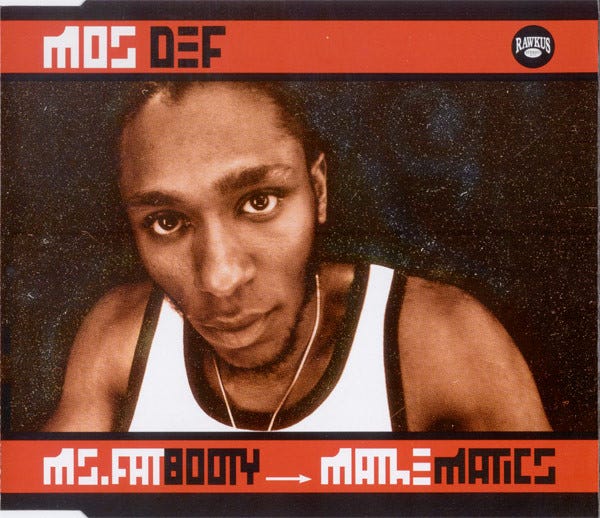 Welcome to Micro-Chop, a newsletter dissecting beatmaking, DJing, music production, rapping, and sampling — written by me, Gino Sorcinelli.
Micro-Chop publishes on Monday, Wednesday, and Friday for paid subscribers. Free subscribers receive Monday's newsletter. Signing up for a paid subscription for $5/month or $43.33/year helps Micro-Chop provide loyal readers with new and exclusive articles and interviews.
Give feedback, send questions, or just say hi by emailing me at gino@bookshelfbeats.com.
---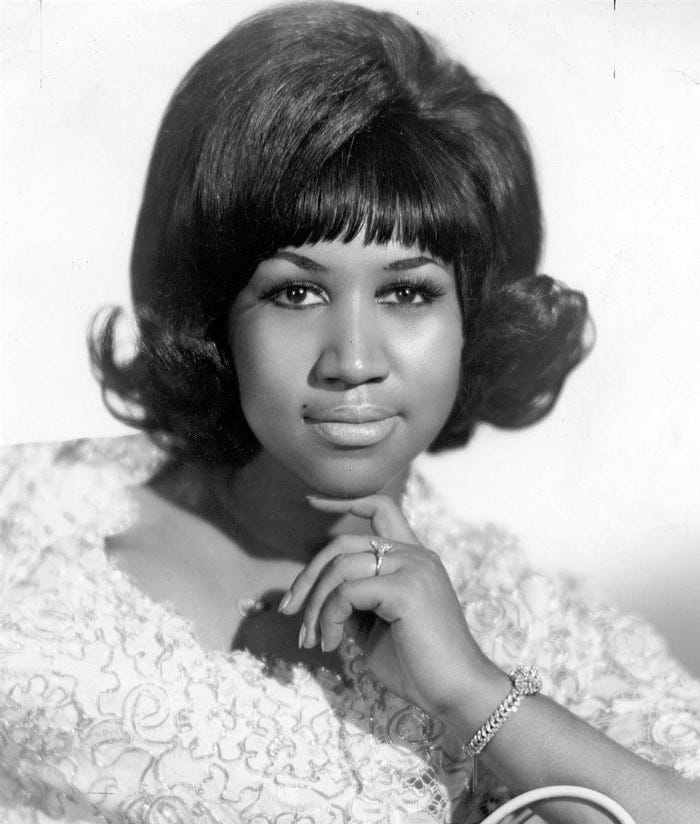 Ayatollah, A Forgotten Aretha Franklin Single, and the Making of "Ms. Fat Booty"
Growing up in Queens during hip-hop's formative years, producer Ayatollah had a front row seat to an art form that would soon become a global phenomenon. "Going to block parties and seeing DJs in parks spinning records [with] big speakers and a whole bunch of people there, [and] rappers and break dancing and graffiti artists all around me. I was surrounded by it," he told journalist Stone in a 2012  Hip Hop Speakeasy interview.
But it was the influence of his b-boy older brother that really inspired him to take a leap from hip-hop spectator to active participant. After honing his skills as a graffiti artist—an experience Ayatollah cites a major influence on his music career—he decided to try his hand at DJing in 1989.
Though it helped scratch the creative itch, DJing alone couldn't satiate Ayatollah's desire to make music, so he started producing his own tracks with a Digitech rack mount sampler. "It sampled for like six to seven seconds and it didn't have any drum pads," he told Unkut creator Robbie Ettelson in a 2015 interview. "It was just something that looped, but each time you over-looped it, it lost quality."
After outgrowing his Digitech, Ayatollah later met Juice Crew founder and legendary super-producer Marley Marl. Seeing potential in Ayatollah's abilities, Marley lent him his personal E-mu SP-12 sampler, but the equipment didn't resonate and he eventually returned it.
Undeterred, Marley provided his protégé with yet another beat machine—opting to gift him an Akai MPC60 II instead of the SP-12. This time, the new sampler clicked. "It's like he kind of passed the torch to me, so I had to do the right thing and use this machine, and I've done that and still am doing that," Ayatollah told Hip Hop Speakeasy.
After landing some early production placements with Tomorrowz Weaponz and Beverley Knight, Ayatollah struck sample gold in 1998 when he pulled Aretha Franklin's Clyde Otis-produced 1965 single "One Step Ahead" out of his crates for a listen. Coming at the end of her time with Columbia Records and left off of her full-length albums with the label, the single still manged to climb into the Billboard R & B top twenty and remained on the charts for over a month.
"One Step Ahead" certainly holds up as one of many timeless records in The Queen of Soul's catalog, but it also presented a different style and sound than the casual Aretha fan might be familiar with. "It was our answer to the Dionne Warwick phenomenon," Clyde Otis said in David Ritz' 2015 book Respect: The Life of Aretha Franklin. "It wasn't a Bacharach song, but it tried to create that refined and relaxed feel."
Before Ayatollah thought about loading a piece of the song into his MPC, he decided to give it repeated listens first to explore the sonic qualities. "I really got into the record, even before I sampled it," he told Nodfactor in a 2010 video interview. "I was like, 'I just want to listen to it and kind of get a feel for the vibe of the record and her singing and her soul.'"
Aretha Franklin's ability to capture the complex emotions that come with love and heartbreak simply with the sound of her voice was uncanny—something that "One Step Ahead" producer Clyde Otis offered some compelling insight into. "Strange woman. Brilliant woman. A woman blessed with inordinate talent," he said in Respect: The Life of Aretha Franklin. "And yet, for all our time together, a woman I never really understood or even got to know. I saw her as a woman holding in secret pain—and I wasn't let in on those secrets."
The pain she channeled into the love-lorn music and vocals on "One Step Ahead" inspired Ayatollah to craft several renditions of the "Ms. Fat Booty" beat before deciding on the best version. As was the case in other Franklin-sampled 90s cuts like Onyx's "Last Dayz" and Mobb Deep's "Drop a Gem On 'Em," her voice makes the "Ms. Fat Booty" beat unforgettable. Her singing provides the perfect vocal elements for the hook and is also prominent throughout every other section of the song.
Around the time Ayatollah finalized the instrumental, he started developing a relationship with Rawkus records. The label's A & Rs avoided listening to his beat tapes at first because of their busy schedules, but they changed their tune when he continued to show up at their offices on a regular basis with music to share.
One fateful day, Ayatollah arrived with a beat tape containing "Ms. Fat Booty" and earned himself a seat in the Rawkus conference room. Mos Def was so impressed by the work on this tape that he purchased the instrumentals for "Ms. Fat Booty" and "Know That" from Black on Both Sides, as well as six other productions that have yet to see the light of day. "I don't know what he did with them, but if you thought those two were some great records, you have to hear the other six," he told Nodfactor. "The other six were amazing, like really amazing."
As impressive as these unreleased cuts may be, it was ultimately "Ms. Fat Booty" that changed Ayatollah's career and his life. He still vividly remembers the rare creative synergy that took place in the studio between producer and MC. "He was writing next to me, writing the lyrics while I was putting the beat together in the studio," Ayatollah told Hip Hop Speakeasy. "We made a hip hop classic."
---
Thanks for reading, see you on Wednesday!