9 Innovative Dibiase Beatmaking Videos
Visuals of Dibiase rocking Dual SP 404s, three PO-33 Pocket Operator KO Samplers, the Koala App, and much more.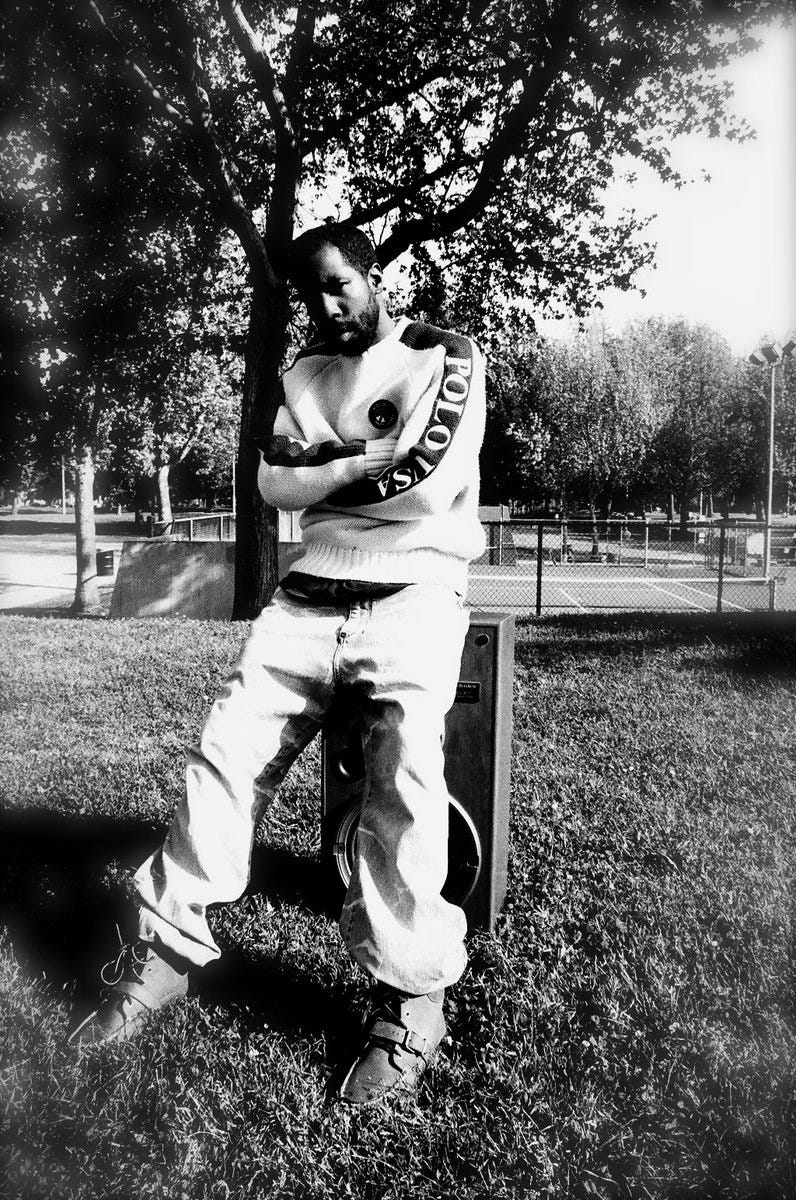 ---
On Friday, June 5th, I wrote about how beatmakers/producers should start their own Substack newsletters.
In the article I argued that producers are already giving away valuable words, artwork, and beatmaking videos on a multitude of social media giants.
Why not take those words and that work and consolidate it on your own platform that functions like a newsletter, website, and Patreon page rolled into one?
This would let you curate and document your own work while telling stories about your music in your own words.
From the article:
Starting a newsletter, whether you use Substack or a different platform, helps you build a direct connection with your listeners. This means you can build a captive network of subscribers to share your new artwork, music, sample packs, videos, and anything else you can think of with.
And with Substack's recent audio addition, you can upload exclusive music, podcasts, or an off the cuff recording of you speaking directly to your audience.
After I wrote about this I started thinking about producers who generously share a lot of quality work on social media. Dibiase came to mind, especially the beatmaking videos he shares on Twitter. So I decided to compile 9 of my favorites here as an example of blending writing with visual elements like pictures and video.
Producers—use this blueprint. If you have four or five beatmaking videos kicking around on Instagram or Twitter, you can write a couple of sentences about each one and create your first Substack article.
If you can commit to writing one article per week, whether it's 50 words or 500, you'll be happy with the results as long as you give your mailing list time to grow.
---
Dibiase started making beats 25 years ago on a yellow Sony Walkman and a single Realistic cassette deck. "Basically, how I was making beats back then is how I make beats with the 404 and the 303," he told me in a 2013 interview. "It was a form of the same re-sampling method way back in '95 that I be using now on the 404."
Though he doesn't use the Walkman or cassette deck to make beats anymore, he still digs the aesthetics provided by his early setup.


Another piece of gear that pops up in his videos from time to time is an old E-mu SP-12 sampler that he bought, fixed, had to tuck away because of a malfunction, and repaired again recently. Here is is pairing it with the classic Akai S900.


Combining equipment is a strategy Dibiase has long been a fan of, from the Sony Walkman and cassette deck days to a more recent video of him using the Roland SP-404 and MC-101 in tandem.  


Speaking of putting utilizing samplers in tandem, here is combining two SP-404s to create one seamless beat.


Not once, but twice.


And today, after setting off a Teenage Engineering PO-33 Pocket Operator KO Sampler/Sequencer craze a little while back, he put three of the samplers to work on the same beat.


By keeping open mind and learning how to use a variety of new DAWs and machines, both together and in isolation, Dibiase uses his Twitter feed to show other producers that the possibilities are limitless—like pairing a Sega controller with Ableton.

Though he's obviously more than comfortable rocking multiple machines together at once, Dibiase can also make beat on singular devices just fine. Here he is with the Roland MC-101 again.


And now that he can use the $3.99 Koala Sampler on his iPhone, it has never been easier to sketch out beats on the fly and in any setting.

---
This was a fun and easy article to write. I found some cool beatmaking videos from a very talented producer and sequenced them in a specific order that let me tell a brief story about the producer and the videos.
Any producer who writes on Facebook, Instagram, or Twitter posts could also easily create Substack articles like this to share with their fans. And they should.
If you're interested in starting one, hit me up at gino@bookshelfbeats.com any time with questions.
---
Thanks for reading, see you on Wednesday!