Instrumental Versions of Rap Albums
Five instrumental versions of non-instrumental albums worth listening to alongside the originals.
Welcome to Micro-Chop, a newsletter dissecting beatmaking, DJing, music production, rapping, and sampling — written by me, Gino Sorcinelli.
Micro-Chop publishes on Monday, Wednesday, and Friday for paid subscribers. Free subscribers receive Monday's newsletter.
Give feedback, send questions, or just say hi by emailing me at gino@bookshelfbeats.com.
---
Instrumental Versions of Rap Albums
Recently Micro-Chop reader LDJ954 tweeted something very thoughtful that gave me pause.
First of all, I love his idea of doing a thread/article about rap albums that should have an instrumental companion release. At this point in time, any rap album that comes out should use this strategy. The instrumental companion release also seems like a good and relatively cost effective way for artists to draw new listeners to prior releases that aren't getting attention due to the passage of time.
I plan on tackling LDJ954's idea in greater depth in the future, but for now, I wanted to focus on great instrumental versions of rap albums that already exist and are available through Bandcamp, streaming, or both.
Below are five of my favorites, though there are many more worth checking out that I hope to cover in future articles. I'd also love to hear your recommendations in the comments if you have any.
1) The Listening by Little Brother- Little Brother made quite an entrance when they dropped their debut The Listening on ABB Records in early 2003. Earning early praise from esteemed vets like Pete Rock and Questlove, the album featured highly quotable lyrics from Rapper Big Pooh and Phonte over 9th Wonder's memorable sample-based beats. When word later broke that 9th composed all of the beats on The Listening with Fruity Loops/FL Studio, it inspired an entire generation of producers.
The album as a whole most certainly deserves several spins if you haven't listened to it in a while, but the instrumentals by themselves also provide a unique and worthwhile listening experience.
The slightly choppy bounce and dark tones of "Nighttime Maneuvers" sound incredible in isolation while the mellow filters employed on "Home" work well as a standalone beat. Hearing "For You," "Love Joint Revisited," and "The Listening" by themselves will have you digging around for the original sample sources while "Whatever You Say" will remind folks in their mid-30s of the first time they heard Little Brother.
With 9th Wonder sadly absent from Big Pooh and Phonte's triumphant return as Little Brother on May the Lord Watch, this audio time capsule may sadly be the only collection of Little Brother beats entirely produced by 9th that we'll ever have access to.
2) Dirty Acres by CunninLynguists- After starting 2006 by releasing their impressive concept album A Piece of Strange, CunninLynguists members Deacon The Villain, Natti, and Kno brought 2007 to a close with the even more thoughtful and introspective Dirty Acres—a record that dove deep into racism, America's political climate at the time, and the group's southern roots.
Peep Kno's verses on "Georgia" for an example: "My grandparents told me the goal that you choose/When you realize the world's only open to few/Will measure yo' worth, tether yo' hurt/It's the same search that can lead you to church/But if they have time, to hate a whole race/How do y'all have the mind, to tell me 'bout my faith?/Do y'all have time to discuss God's grace/If you're too busy studyin' the color of a face?/I don't follow man to avoid the disgrace/Of the close-minded culprits of Southern mistakes"
The stark cover art further accented the message in the music, as one of photographer Sol's bleak images captured the group burying a Klansman.
The music behind the message was also captivating, with Kno once again handling production duties for the group with his trusty FL Studio setup. Just as he did on the previous album, the CunninLynguists MC/producer showed an evolution in the intricate composition and polish of his production.
"Dirty Acres" is a soulful number that demands repeat listens while the haunting vocal sample on "Summer's Gone" will give you goosebumps. "Georgia" serves as a beautiful compliment to one of the albums most impressive lyrical cuts while Kno's masterful blending of piano keys and vocals on the hook of "The Park" creates an intoxicating vibe. So intoxicating, in fact, that Kno and an observant fan couldn't help but wonder if his work influenced 808-Ray and Cool & Dre's "Boblo Boat" beat that they crafted for Royce da 5'9" and J. Cole.
3) Lord Steppington by the Step Brothers (Alchemist and Evidence)- Based on available interviews, it seems like Alchemist and Evidence created their first album together by accident instead of by design. "We didn't plan on making an album," Evidence told Fuse in his 2013 episode of Crate Diggers. "We just hung out and recorded and did wild shit and looked at the laptop one day and said, 'Oh, there's 20 songs.' We bottled it up and made it interesting and that's what you get."
Despite the lack of pre-planning, the two veteran rapper/producer friends made a memorable record together. "More Wins" serves as the perfect tone-setter, starting the album off with just the right amount of head-nodding energy. The vocal version is also killer, but listening to the beat all by its lonesome helps the listener fully appreciate Alchemist's masterful production chops.
The highlight of the project on both the vocal and instrumental versions may be "Swimteam Rastas," Alchemist's homage to three-beat DJ Premier'-produced posse cuts like Gang Starr's "Speak Ya Clout." According to an undated Step Brothers interview with Rhymesayers, the cinematic quality of those old Premier beats had a profound influence on Alchemist during his younger years. "Those DJ Premier songs were so dope to me as a kid," Alchemist said. "That was so exciting to me. It was like walking into different rooms as the camera kept rolling."
Alchemist showcases a jaw-dropping contrast in styles on the track, first shifting from a monotone vibe to the syrupy vocal snippets on beat number two. Meanwhile, the third and final beat sounds like it was custom made for American Horror Story. This weaving of disparate segments together coupled with the minimalist looping on "See The Rich Man Play" and several other standout moments make Lord Steppington a must-hear instrumental offering.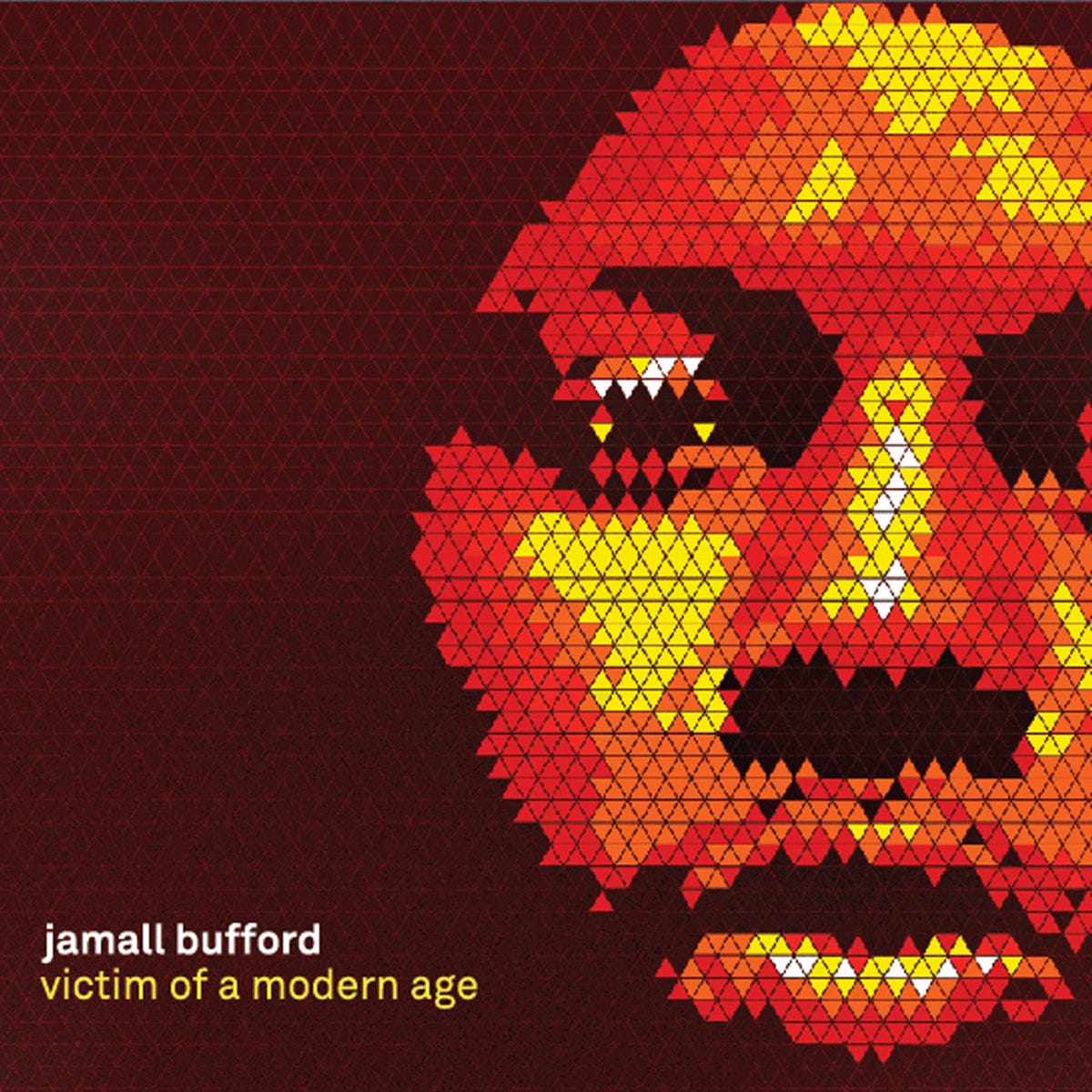 4) Victim of a Modern Age by Jamall Bufford- Athletic Mic League member Jamall Bufford (formerly known as Buff1) has been spitting verses since the turn of the century. With 13 years of experience under his belt when he dropped Victim of A Modern Age, his perspective on life had changed quite a bit since the beginning of his career due his work outside of music. "While working with teens and families at his day job, Jamall came to realize that in many ways we're all victims, but the job of living is to rise above," the liner notes sate. "That's what this album is about."
Out of all the albums selected here, Bufford's might have the most diverse range of sounds and styles, yet it somehow manages to avoid sounding scattered. On "Travel Light," producer Slot-A ends up composing one of the most impressive offerings on the album with his tight blend of powerful drums and piano keys. The beat change-ups, synths, and added effects bring in some nice differentiation and texture.
14KT's work on the album is similarly excellent, as he handles six of the 14 total tracks. The powerful "Love & War" shows off his incredible layering ability as he brings synths, vocal samples, and other elements in and out of the beat, crafting something that sounds like it's ready-made for a gritty action movie or drama.
Impressive additions from SK ("Victim of a Modern Age"), Illingsworth ("Eat"), and EvilDewer ("Oh My God, Forever") round out this welcome addition to the instrumental album canon.
5) I Didn't Ask For These Instrumentals by Illingsworth- On the 2016 release I Didn't Ask For This, MC/producer Illingsworth sought a deeper connection with his listeners by showing more of himself to his audience. "I purposely wanted to get more personal and reveal more of my ideology," he told me in a 2018 Micro-Chop interview. "I really wanted to connect with anybody out there who felt similar, or was open and willing to hear where I was coming from."
To do this, he tried to strip his beats down to the bare essentials so his talents on the mic weren't lost due to overproduction. "I wanted the words to be the focus," he told me. "If someone tells me they enjoyed I Didn't Ask For This, I wanted to have some level of certainty it was because of what I was saying, not because I did some crazy beats that overshadowed the words."
Sometimes simplicity in music resonates—perhaps this is why the instrumental version of I Didn't Ask For This works so well as a companion to the original record. Drumless sample flipping perfection on "Swagfest" makes it an early standout cut from the first half of the album. "Anxiety Rap" features a melodic bounce and some unconventional bass hits, all while showcasing Illingworth's ear for interesting percussion. Insane drum patterns and melancholy piano keys work in perfect tandem on "As an Adult," making for moment of musical beauty only Illingsworth could create. These are just a few of the many highlights.
In the end, whether Illingsworth intended people to focus on these beats as a standalone release or not, they deserve your undivided attention. The instrumentals truly capture his one of a kind sound and style.
---
Thanks for reading, see you on Monday!